GHOSTLY GUY'S

PARANORMAL WEB PAGE
~~~~~~~~~~~~
Personal Submissions/Experiences
---
Date: January 1998
Submission Type: Photos - The John Stone Inn, Ashland, MA
These photos come from Alex from Massachusetts. The John Stone Inn, located in Ashland by the railroad tracks, has interested me for many years. It's been considered "the most haunted place in America" by many folks and I've heard that as many as 30 ghosts may inhabit the "Stone". I've heard personally that the number is probably three. See my own experience via a link, below.
I asked Alex if she would go to the "Stone" and take some photos. She was gracious enough to do it for me (Thanks!!!) and much to our suprise, she got something on film.
Enjoy...
---
The John Stone Inn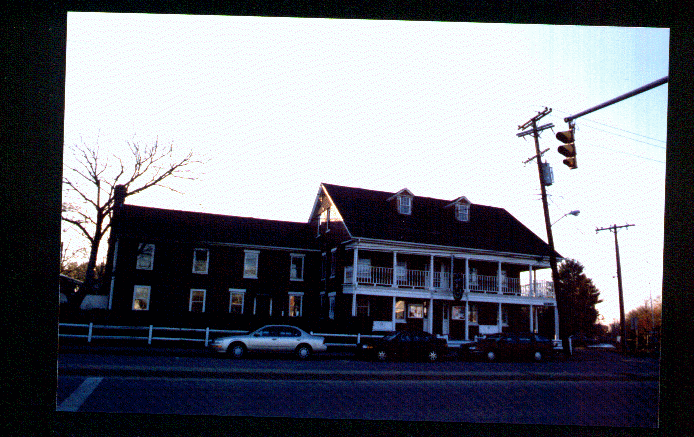 Outside View of the John Stone Inn. The railroad tracks cross right in front. At least two of the ghosts that haunt the "Stone" were killed in front of the building when a train hit them.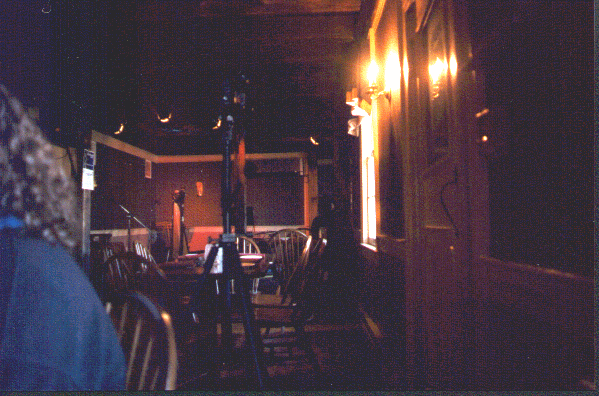 This is the main dining room. Candles go on and off at the same time without any warning, and guests often feel someone tapping their shoulder while dining here.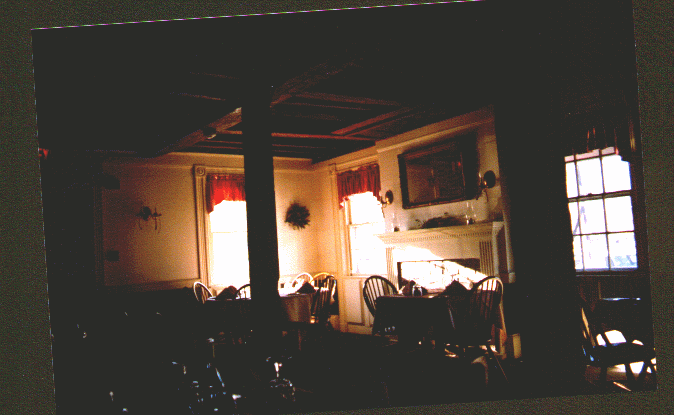 Another section of the dining area.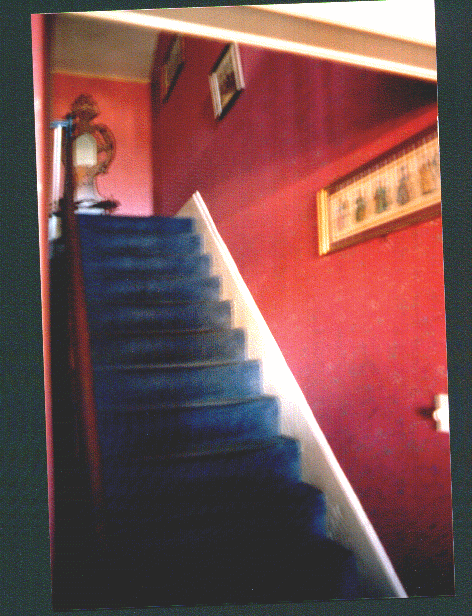 Perhaps this is one of the train-kill victims...
This stairway is in the front lobby, perhaps the coldest area of the building. It's usually several degrees cooler than the rest of the building, even in winter. Lights flicker and many guests and employees have reported seeing a little girl at the top of the stairs. This girl is believed to have been hit by a passing train while wondering around the property. She may have been related to John stone but this is debated.
Alex told me that she was suprised that the picture even came out because the stairs were rather dark. Much to all of our suprise, this ghostly figured appeared. Or maybe it shouldn't have been a suprise? This section of the building may be the most haunted.
---
- VISIT GHOSTLY GUY'S PERSONAL EXPERIENCE WHILE AT THE STONE -
OR