Welcome to
Ghostly Guy's




Paranormal Homepage
Your Internet "Ghost Host"
Welcome Ghost Fans!
We hope that you enjoy this web page. We have accumulated, and continue
to accumulate, all of your personal stories. People from all over the world have
submitted their personal experiences with ghosts and the paranormal and we post
them right here.
You tell us what you experienced. Perhaps it was a dead relative coming
back for a visit? Or you saw something you can't explain in that Bed & Breakfast
you stayed at a couple of years ago? This is the place to see if anyone else
experienced a similar situation, perhaps even in the same place. And while you're
at it, please email us your personal ghostly encounter so we can add your
experience for others to read. Anonymous submissions gladly accepted.
Also, be sure to check out haunted places that we've been to and see them
for yourself. Happy Reading and don't let the ghosts get you!




~Main Menu~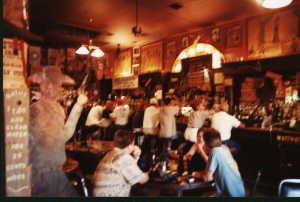 Perhaps one of the most amazing ghost photos ever taken!
This was taken by us during a trip to Big Nose Kate's Saloon
in Tombstone, Arizona. For the whole story, click on the
photo above.
~~~~~~~
If you have a personal experience you would like to share with
other readers of this web page, please email us the story and
we'll try to get it on the web page as soon as we can.
Click on the email logo below!

~~~~~~~~
Don't forget to sign our guest book!
Stories should be submitted to us
by email but please tell us what
you think of this web page.
Your comments count!!!


(click above)

~~~~~~~~

AWARDS CORNER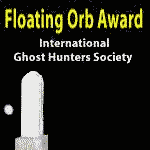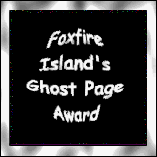 Our old counter died but it stopped at 21,000 hits from fall 1997 through spring of 2001. Click here to see our new counter.