Welcome to
Ghostly Guy's


Paranormal Homepage
Your Internet "Ghost Host" !

Welcome Ghost Fans!
Well, it looks like we just might make it to the next millennium! A lot has changed since the last millennium celebration; medicine, computers, automobiles, nuclear weapons, etc. Some were good changes and some weren't. One thing hasn't changed though, the belief in the Paranormal. In fact, belief in ghosts and other paranormal phenomenon has increased over the last half century.
So here it is - your forum! You tell us what you experienced. Perhaps it was a dead relative coming back for a visit? Or you saw something you can't explain in that Bed & Breakfast you stayed at a couple of years ago? This is the place to see if anyone else experienced a similar situation, perhaps even in the same place. And while you're at it, please email us your personal ghostly encounter so we can add your experience for others to read. Anonymous submissions gladly accepted.
Happy Reading and don't let the ghosts get you!

~ Main Menu ~
If you have a personal experience you would like to share with other readers, please email it to us by clicking on the email logo below. We update the personal experiences section about once every 2-3 months or so and we'll email you back when we have posted it here.

PHOTO/UPDATE OF THE MONTH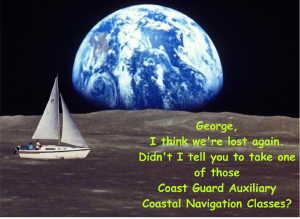 This isn't scary (unless you happen to be
the one in this boat) but it's different and
we hope you get a laugh out of it!
~~~~~~
Also, we have updated the Personal
Experiences page so be sure to check
out our most recent email submissions!


Don't forget to see the official Ghostly Guy Mascot
Click Here

Please sign our Guest Book!
Personal Experiences should be submitted to our email address (above),
not the guest book but please let us know what you think of
this web page anyway.
Your comments do count!!!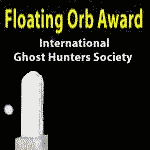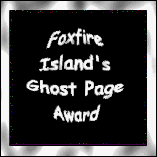 This web page was created with really good
software by

Number of visitors since the fall of 1997: