GHOSTLY GUY'S PARANORMAL PAGE

Photos from Suzanne's house
Florida, USA
~~~~~~~~~~~~~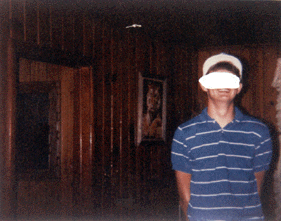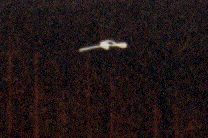 These photos show a white orbiting mass in the top middle of the photo. The second photo above is an enlargement of the white orbiting mass.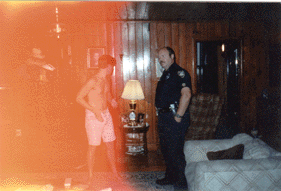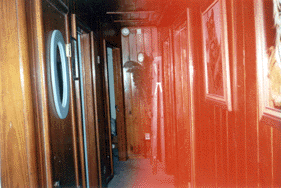 Suzanne says these photos were taken when her family heard banging noises coming from inside the walls. A photo was snapped of the room in which the disturbance was coming from and another was snapped of the hallway just outside the room. The photos themselves show nothing unusual at first as the red halo in each is a common defect in photo processing. However, others have said that there's a unique curvature to the red areas which is very unusual. These photos were taken in June 1994.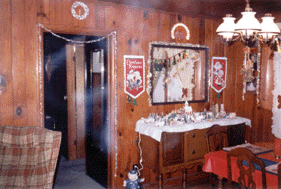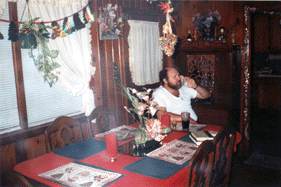 Just an ordinanry Christmas evening? Not quite! These photos were shot on December 25, 1995, around 8:00 PM. No one saw the apparition(s) until the photos were developed. Certainly makes you think, are we really alone?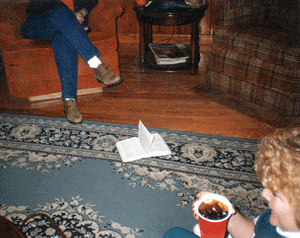 This is apparently Suzanne's favorite picture, taken October 19, 1996. Just a bunch of friends sitting around talking about the ghosts when suddenly they noticed the bible's page standing straight up in the air. Suzanne put the bible in the middle of the floor to photograph. The page remained standing for quite some time before finally settling down. This is one of the spookiest photos in the series!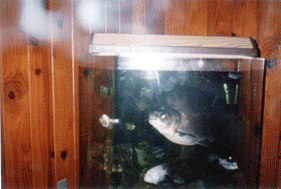 The fish is real but the apparition must have been thinking about quiet days at the fishing hole when this photo was taken. The story was, Suzanne felt a presence in the room while watching TV and found the area in front of the fish tank to be chilly. So she snapped a photo of the fish tank. Nothing unusual was seen until she saw the photo, which was taken August 15, 1996 around 2:00 PM.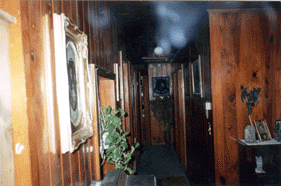 The most active area in the house is the hallway, where a solid form (ghost) was seen. This photo was taken around 8:00 PM on November 17, 1996.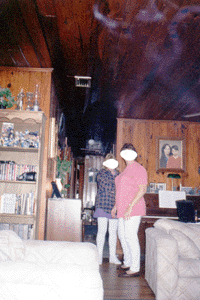 And last, this photo was taken on August 9, 1997 (not so long ago!!!) around 9:30 PM. The women claimed to feel a presence in the room so Suzanne snapped this photo. In this room, a female ghost had been seen previously.
---
Again, I would like to thank Suzanne for her permission to display her photos on this web page. As an update, Suzanne told me in November (1997) that not much has ocurred in the house over the last few weeks.