WELCOME TO
GHOSTLY GUY'S
PARANORMAL HOME PAGE!


Your Internet GHOST Host!
Welcome Ghost Fans! Welcome to Ghostly Guy's, paranormal world. We're interested in your paranoral experiences. Perhaps you lived in a haunted house, lived in a house you thought might be haunted, or had something unexplained happen to you that you just can't forget. This is your chance to let others read about your experience. Just Email us and we'll gladly publish your story on THIS web page. Also, check out actual places and photos of haunted sites you can visit personally. We know, we've visited them!
So sit back and enjoy the experiences of others. And don't forget to sign our Guest Book when you're done so we know how you felt about the content and look of this web page. But remember, if you want your experience published here, it must be EMAILED to us.
Now, sit back and enjoy reading Ghostly Guy's Paranormal world!

Choose a selection below
Your stories are under our Email Submissions section

MESSAGE / PHOTO OF THE MONTH:
We just added several new Email Submissions, some with photos.
Thank you to everyone who submitted their paranormal
experiences to us. Keep them coming!!!

Always

, of course!
otherwise, it would get boring, right?
(Last Update: January 31, 1999)

SEE THE OFFICIAL MASCOT OF
GHOSTLY GUY'S PARANORMAL HOME PAGE!

If you have any personal experiences to send us, please Email them to us. If you have any comments or want to say hello, please sign our Guestbook. Your comments count!

OR



Ghostly Guy's Web Page Awards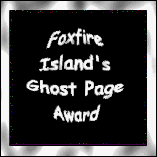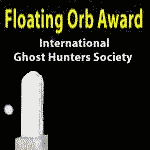 This web page designed with software by


Number of hits since Fall 1997: